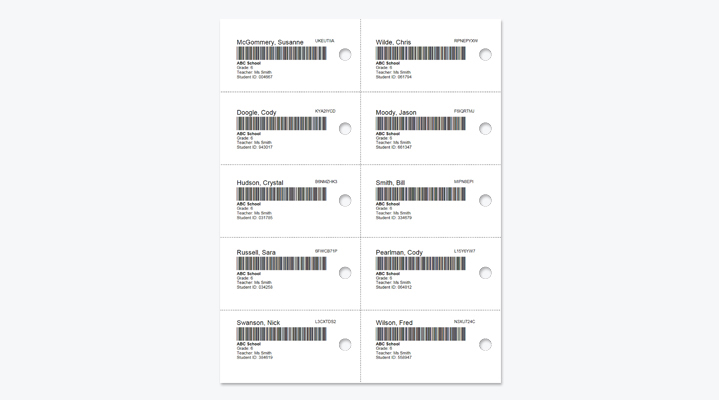 Ordering
To order these products, view our Ordering Software page for a solution that meets your needs.
Pricing
View our complete Price Guide for pricing and more information.
Camera Cards – Laser-printed. 4 1/4×2 13/64 perforated cards with holes punched. Single-sided. Black and white only. Sheet of 10. Contact Customer Service for details before you order.