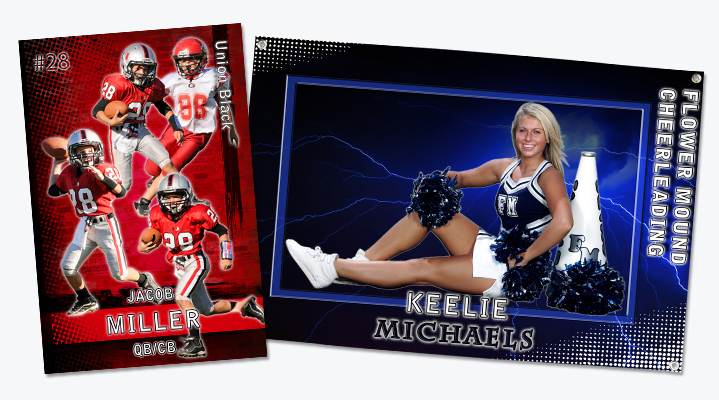 Graphic Background Posters:
3 Day In-Lab Turnaround
Graphic Background Banners:
4 Day In-Lab Turnaround
Custom Graphic Background Products:
In-Lab Turnaround Time Varies
Ordering
To order these products, view our Ordering Software page for a solution that meets your needs.
Pricing
View our complete Price Guide for pricing and more information.
We extract the subject from your image and transform it into an eye-catching, professional design, customizing certain elements of the background graphic to match the outfits of the individuals. Choose to have them printed as posters (luster or glossy prints) or vinyl grommet banners. View pricing and more information on page 15 of our Price Guide, and in ROES.
View all available background options below, or download a PDF version here.
---
GRAPHIC BACKGROUND POSTERS
3 DAY IN-LAB TURNAROUND TIME
Luster or glossy prints. Single-sided. Mounting options are available.
GRAPHIC BACKGROUND BANNERS
4 DAY IN-LAB TURNAROUND TIME
Single-sided. Banners are available on 13 oz. (Glossy or Matte) and 18 oz. (Matte) vinyl.
CUSTOM GRAPHIC BACKGROUND PRODUCTS
IN-LAB TURNAROUND TIME VARIES
Looking for something custom (i.e. special size or number of poses or subjects)? Custom options based on your specifications are available. Contact Customer Service to learn more. Cost and in-lab turnaround time is based on the level of service required.