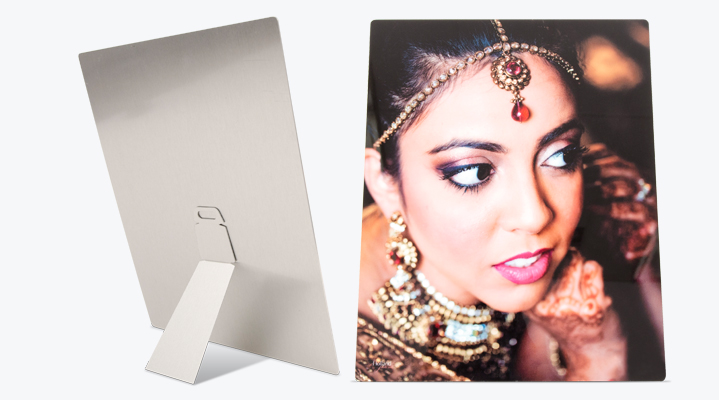 Use & Download
All templates in this collection can be downloaded and customized with your own images and text in an editing program such as Adobe Photoshop. Finished files can then be ordered in any of our software programs as usual.
Prints on metal in standard sizes, as well as decorative shapes available in silver or white, gloss or matte finishes. Float mounts for hanging and easel backs are available separately (and come unattached).
Decorative templates are available for these shapes: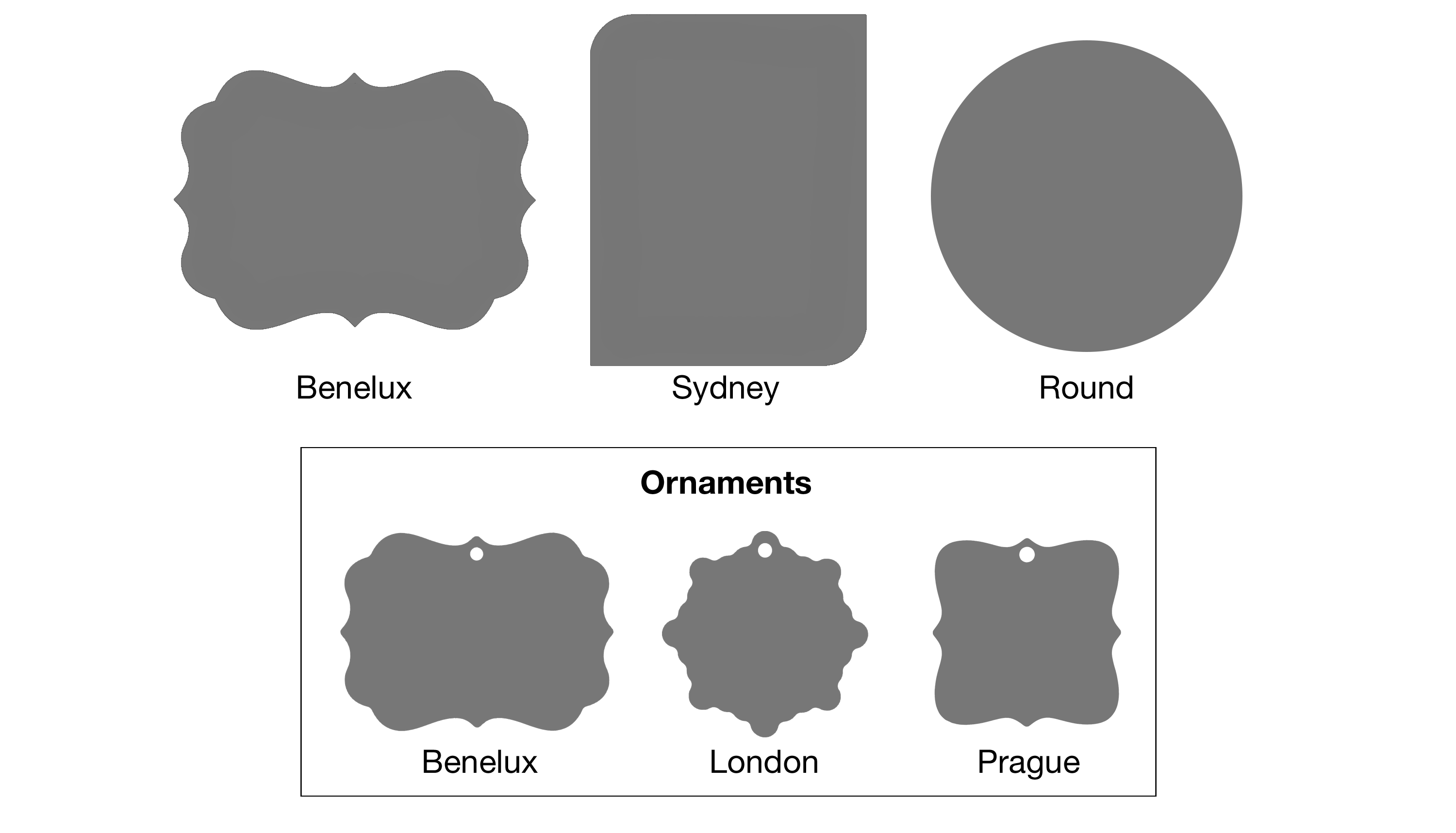 Guide templates for cropping are included in this download and are available for all sizes and shapes of metal prints.