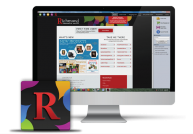 ROES (Remote Order Entry System)
Our ROES software is a great option for placing simpler orders for items like gallery wraps, mounted prints, banners, press printed cards, proof books, etc.
ROES contains all our products and services
All our graphic templates are built in, including collections for sports, schools, and dance, and holiday and graduation cards and more
Create packages/Favorites for faster ordering
ROES is free and PC and Mac compatible
ROES Web Lite is a free, web browser based version of ROES for quick and easy ordering of some of our most popular products and services. Place orders from any computer, tablet, or smartphone.
Please log in to access links or downloads.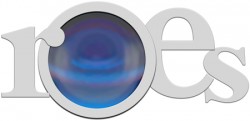 ROES Events
The Events module in ROES (ROES Events) allows you to build packages and pair images and data in an automated
fashion.
Streamline your workflow and reduce the time it takes to enter in large volume orders
All our template collections for sports, schools, dance, etc. are already built-in
We can install custom templates/graphics in ROES just for you
ROES Events is free and can be found in our regular version of ROES
PC and Mac compatible
ROES Events Module – Tutorial Guides
ROES Events Tutorial Guide- Simple
This guide covers the basics for getting started with ROES Events. Here's an overview of what's included:
How to prepare your data file
The recommended order of operations
Building packages
Importing data and images
Matching images and identifying packages
Reviewing and sending your order
ROES Events Tutorial Guide- Advanced
This guide covers all the basics included in the Basic version, as well as:
Ordering green screen dropouts in ROES Events
Ordering multiple poses per sitting
Useful tips and tricks for Excel spreadsheets for your editing your data
ROES Events Tutorial Guide Extra- Excel Tips & Tricks
This guide contains useful tips and tricks for editing your data to be used in ROES Events in Microsoft Excel. This guide is also included as a section in our Advanced ROES Events Tutorial Guide.

Flow by PhotoLynx
Photolyx's FLOW is a powerful program that can help automate your volume workflow from start to finish.
Robust data-merge functionality
Flexible package entry system
Available for free or at a discounted price
Create and print camera cards, ID cards, proof sheets, and more
Green screen dropouts and background replacements
Create layouts for templates and borders
Direct e-commerce communication with ImageQuix

Blueprint
ImageQuix's Blueprint platform provides you with comprehensive tools for everything from setup and capture, to e-commerce and order fulfillment.
Unlimited seat licenses per studio
PC and Mac compatible
Smart Workflow capabilities
Easily design templates and graphics for your products
Direct integration with online galleries

GotPhoto
GotPhoto's platform provides options to help you save time by managing your workflow and sales all from one place.
Options for capture with QR codes
Automated creation of individual password protected galleries for online proofing
Fantastic support and marketing options to help boost your sales
Automated SMS and email marketing
Integrated green screen functionality

PhotoDay
PhotoDay is an all-in-one e-commerce marketplace, workflow software, and online gallery solution.
Mobile-friendly online galleries and e-commerce storefront

PhotoDay handles order processing, sales tax remittance, and data-matching

Connect to customers with powerful text and email marketing tools

Real-time tracking of orders, sales, customers, and jobs

Sell before, during, and long after picture day for continuous revenue

Customers see their photos before picking poses and customizing products

Direct-to-doorstep delivery and easy tracking for customers

ProofPix
ProofPix's all-in-one platform offers powerful tools for high-volume photographers.
Online proofing/sales galleries with no commissions
Options for studio management
Online pre-pay event registration forms
Improve your capture workflow with their SortMagic app
Automated gallery creation and image-sorting
Password protected galleries per subject
Automated lab fulfillment, self-fulfillment, and digital downloads

CaptureLife Digital Delivery Services
Simplify and enhance your workflow with CaptureLife- no more CDs, USB drives, or emailing images to customers! With CaptureLife's cutting edge mobile app, you now have the ability to deliver your images right to your customer's smart phone or computer. Best of all, it's directly integrated into our ROES and FLOW software for a streamlined workflow solution!

Online Proofing & Sales
Online proofing and sales are an important part of your business. We work with several e-commerce providers including ImageQuix, GotPhoto, ProofPix and PhotoDay. These companies offer a variety of features such as online pre-pay, unique gallery passwords per student, green screen background selection, digital downloads, and more. Our team can help choose the best fit for your workflow.
Online Help Center
Our Online Help Center features tons of helpful information and troubleshooting tips for our ordering software and much more. You can search for a specific topic or browse articles. We add new information and resources all the time! Check it out today at help.richmondprolab.com