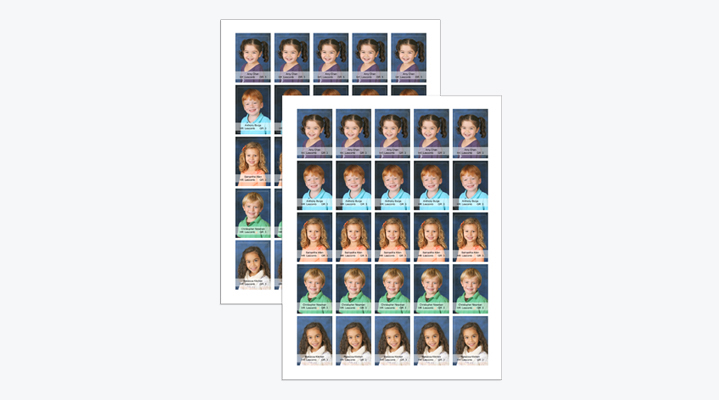 5 Day In-LabTurnaround*
*During peak seasons this in-lab turnaround time may be extended. View the Production Schedules page for the most accurate in-lab turnaround times and additional information.
Ordering
To order these products, view our Ordering Software page for a solution that meets your needs.
Pricing
View our complete Price Guide for pricing and more information.
Service Strips – sheet of 25 1.25 x 1.75 stickers for school administrative purposes.