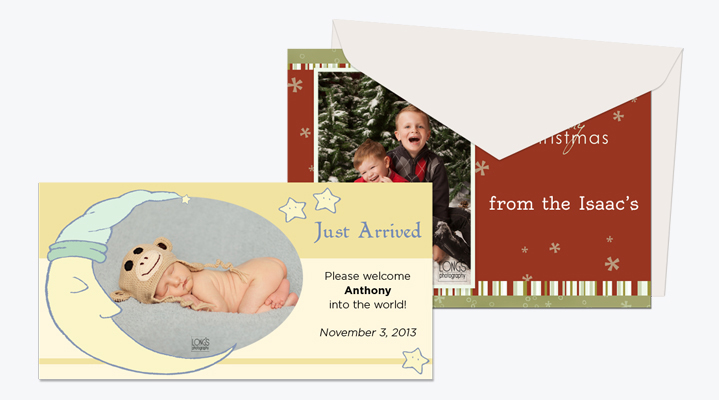 2 Day In-LabTurnaround*
*During peak seasons this in-lab turnaround time may be extended. View the Production Schedules page for the most accurate in-lab turnaround times and additional information.
Ordering
This product is eligible for online ordering! For access to our full line of products and services, view our software ordering page.
Pricing
View our complete Price Guide for pricing and more information.
Traditional, single-sided cards printed on luster paper including white envelopes with over 600 designs available for a variety of holidays and occasions. You can view all designs here, or in ROES!
Check out our Press Printed Cards here!