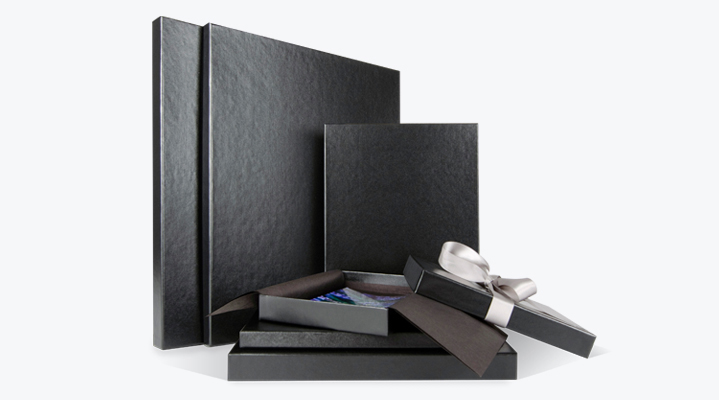 Ordering
To order these products, view our Ordering Software page for a solution that meets your needs.
Pricing
View our complete Price Guide for pricing and more information.
Boutique Packaging – 5×7, 8×10, and 11×14 1″ depth solid black boxes finished with a silver satin bow. Prints or products are sealed in clear plastic bags and wrapped in black tissue paper. Available for items up to 11×14 with a depth of ¾" or less (approximately 80 prints).
Items included in your order that won't fit in the boxes will be packaged separately (and shipped together with the rest of the order as usual).
If you have specific questions about what items are eligible for Boutique Packaging, please contact Customer Service.