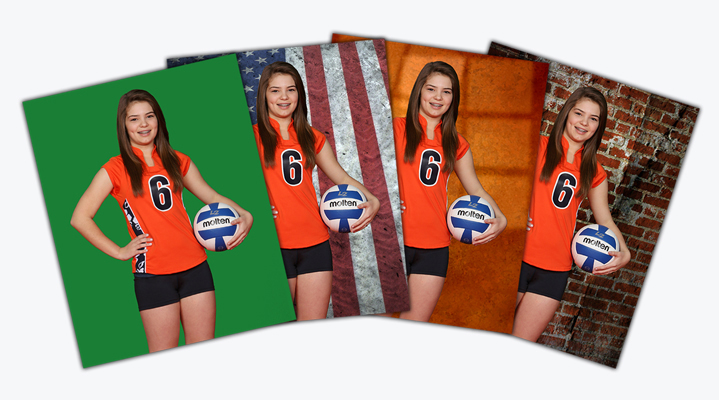 The cutoff time for Green Screen Services is 11pm EST Sunday through Thursday.
*In-lab turnaround times for green screen services are cumulative, which means they're added onto the in-lab turnaround time of the products and services you're ordering them with. View more information on our Production Schedules page.
Ordering
To order these products, view our Ordering Software page for a solution that meets your needs.
Pricing
View our complete Price Guide for pricing and more information.
Shooting green screen is a great way to impress your customers and distinguish yourself from the competition. Increase your sales by giving your customers the ability to choose their favorite backgrounds to customize their images. Our Green Screen Services allow you to maximize your time and profits, so you're able to shoot and sell more!
We offer over 300 background options for you and your customers to choose from. For more information on our Green Screen Services and tips on shooting with green screen, visit our FAQ page.