PRODUCTS, SERVICES, & PACKAGING
Volume Prints
We believe in keeping things simple, so our print prices are all inclusive. We don't charge additional fees for color correction, individual packaging and labeling, or the packaging materials. Unpackaged volume 8x10s are just $0.89 each, and volume 8x10s packaged and labeled individually by sitting are only $0.96 each.
Volume Packaging
When you place a volume order through FLOW, Blueprint, ROES Events, GotPhoto, or ProofPix, we'll package each sitting individually in paper window envelopes. Each envelope will be labeled with the subject's information (i.e. name, class/team, grade, etc.). We can also bundle your orders by class or team and label each bundle upon request at no additional charge.
Any oversized prints or products that won't fit in the envelopes will also be labeled with the subject's information. Options are also available for adding reorder form inserts/stuffers into each envelope. This makes it very easy to deliver your orders to the school.
Drop-Shipping
Drop-shipping is always available at no additional charge. Ship orders directly to parents individually, or ship an entire order to the school.
Specialty Items
We offer a huge selection of specialty items; there's something for everyone! Some of our most popular school products include:
Service Items
We understand that each school has different requirements for their service items. When you order our service items, you'll be able to choose the specific options your school needs.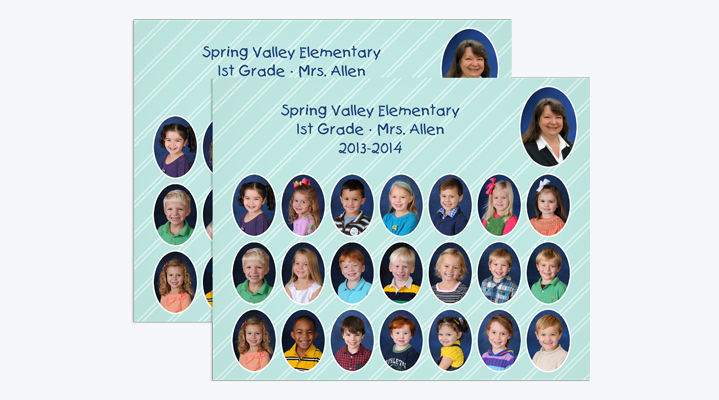 Composites
We can create composites for individual classes or the whole school/group. Use one of our standard layouts, or have our designers create something custom for you.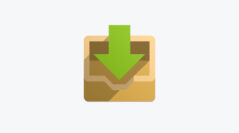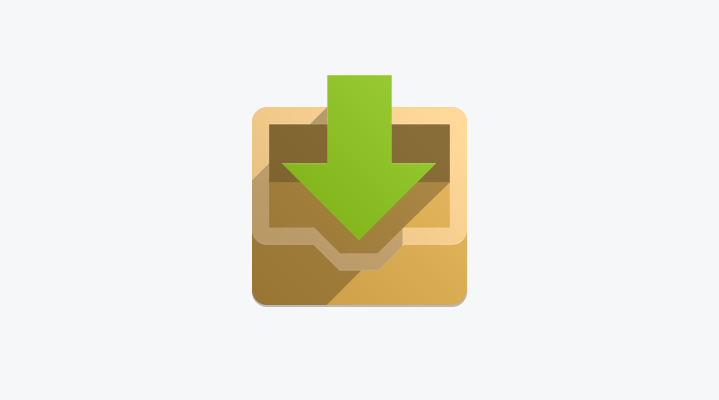 Yearbook & Administrative Exports
We're able to produce yearbook and administrative exports in any format your school needs. Files are sent back to you electronically for digital delivery.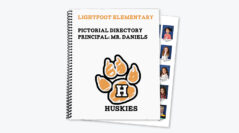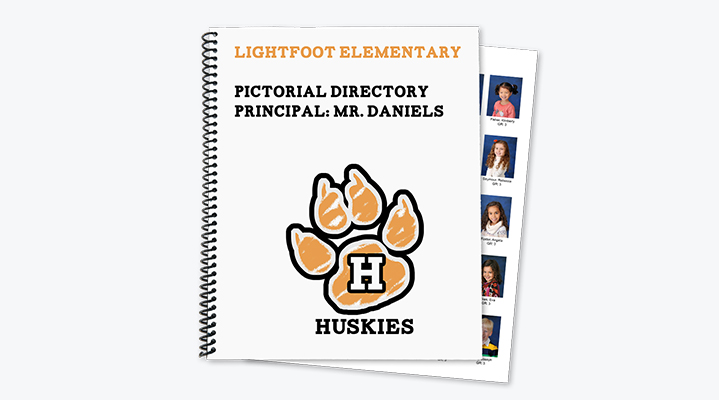 School Directories
8.5×11 press printed (80 lb. Glossy) pages with spiral binding. Single-sided. Additional options such as vellum cover sheets and hole-punching are available.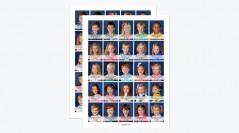 Service Strips
A sheet of 25 1.25×1.75 stickers for school administrative purposes.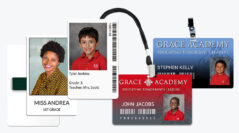 ID Cards
2×3.5 PVC or press printed ID cards. Available with or without holes punched, clips, lanyards, and badge magnets.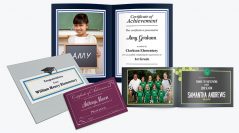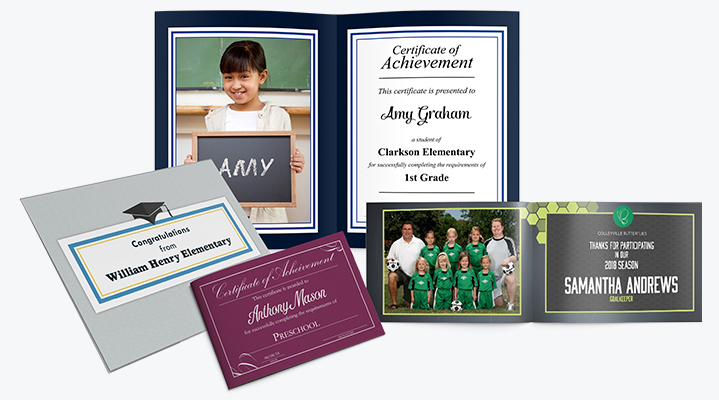 Folders
Use as diplomas/certificates, or as marketing brochures, etc.