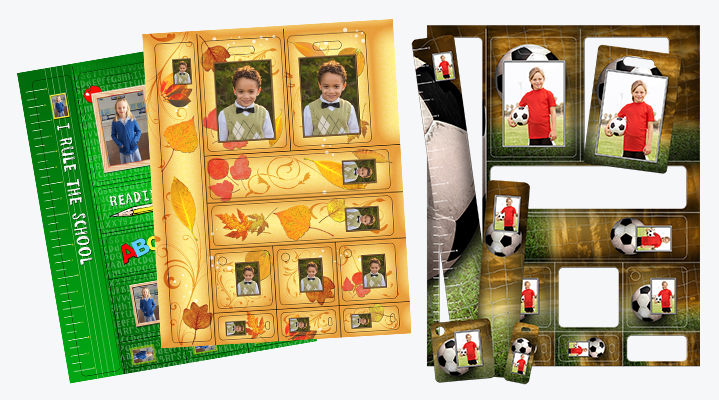 2-5 Day In-LabTurnaround*
*In-lab turnaround times listed above are for normal season (December-March, June-July) in-lab production dates. During Spring peak season (April-May) add 1 additional business day to the in-lab turnaround time. During Fall peak season (September-November) add 3 additional business days to the in-lab turnaround time. View the Production Schedules page for more information.
Ordering
To order these products, view our Ordering Software page for a solution that meets your needs.
Pricing
View our complete Price Guide for pricing and more information.
Funpacks – Press printed with glossy lamination. Double-sided. Die-cut. Includes 1 ruler, 2 bag tags, 2 bookmarks, 3 keychains, 3 keyfobs. Choose from our designs or create your own. A blank template for use with custom designs is also available in the Specialty Item Guide Templates group, and view our matching stickers!