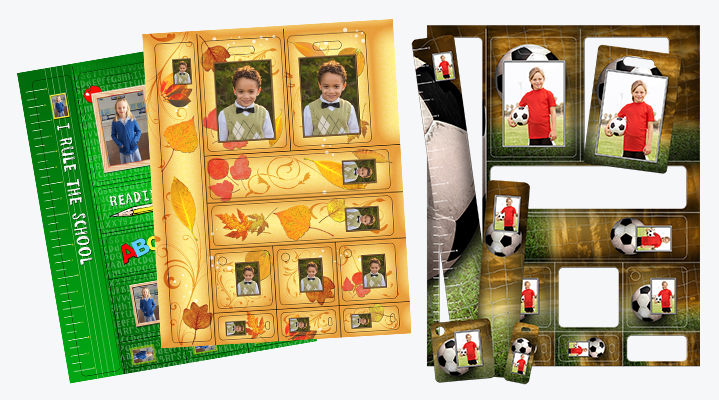 Ordering
To order these products, view our Ordering Software page for a solution that meets your needs.
Pricing
View our complete Price Guide for pricing and more information.
Funpacks – Photographic. Laminated. Double-sided. Die-cut. Includes 1 ruler, 2 bag tags, 2 bookmarks, 3 keychains, 3 keyfobs. Choose from our designs or create your own. A blank template for use with custom designs is also available in the Specialty Item Guide Templates group, and view our matching stickers!