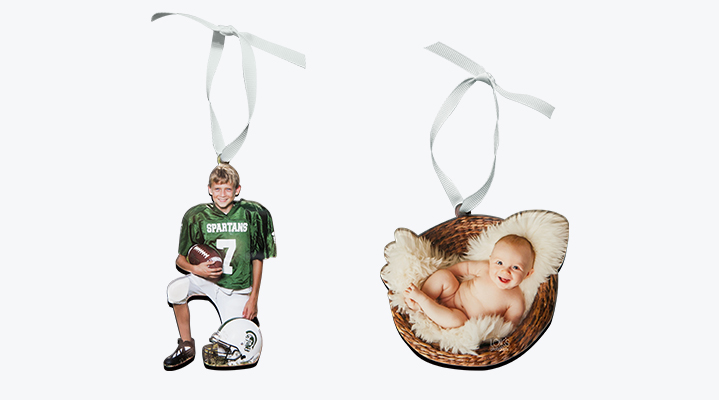 Ordering
To order these products, view our Ordering Software page for a solution that meets your needs.
Pricing
View our complete Price Guide for pricing and more information.
A laser-trimmed, dual-layered acrylic (clear 1/8" thick front, black 1/8" thick back) 3.5×5 ornament with the subject cut out. Includes a white satin ribbon.
Check out our other Ornaments here!