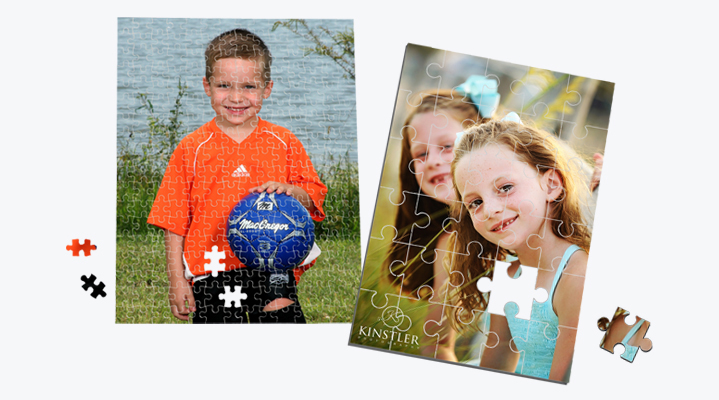 Ordering
To order these products, view our Ordering Software page for a solution that meets your needs.
Pricing
View our complete Price Guide for pricing and more information.
Small Puzzle – 7.5×9.5, 110 piece puzzle.
Medium Puzzle – 10.5×13.5, 252 piece puzzle.
Hardboard Puzzle – a 7×10, 30 piece, thick puzzle.