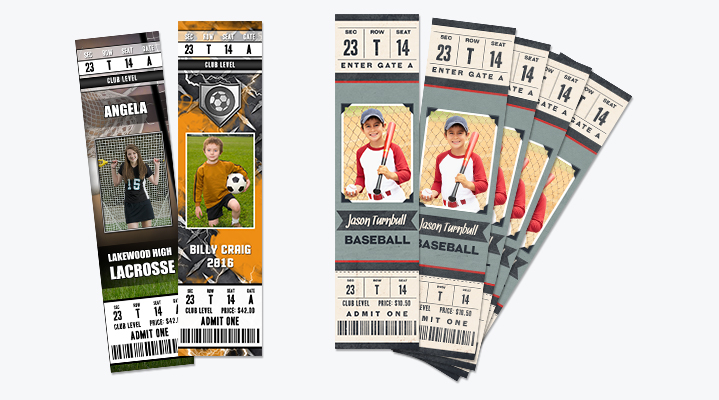 Ordering
To order these products, view our Ordering Software page for a solution that meets your needs.
Pricing
View our complete Price Guide for pricing and more information.
Tickets – set of 5 2×8 photographic ticket prints (also available with a magnetic backing) with our designs or your own. Can be ordered cut or uncut.